We collect Eid Mubarak Flyer from the entire internet, all the listed flyer below are in PSD format those are fully customizable and very well mentioned we have check their quality of build and after that we have create this Eid Mubarak flyer article, when you need a flyer template related with islamic festival it is really hard to search because over the internet very few things are available that's why it's to panic for researchers even you are a creator or you want to create a Eid poster so their is very limited resources where you can find Eid poster ideas or you want Eid card design its also difficult to find so don't worry we bring all the flyer template in one article those are freely available and very easy to use.
Eid Mubarak Flyer
All listed Eid Mubarak flyer can be used for Eid Mubarak, Ramadan Eid, Eid-ul-Fitr, Idul-Fitr, Ramadan Kareem, Ramadan, Ramadan Mubarak, Ramadan Night, Ramadan Party, Iftar Party, Iftar Night or Ramadan Event and others. The specialty of these Eid Mubarak Posters and flyers is that you will not have to work hard to edit. You can use these Eid Mubarak Posters and flyers in your personal and commercial projects.
You may also like:
If you like our work so please don't forget to share and subscribe our website for latest updates and please share your feedback below comment section, we really appreciate your contribution.
Eid Mubarak Invite Flyer Freebie Psd
Free download Eid Mubarak Invite Flyer Freebie Psd send this beautiful Eid Mubarak invite to your friends and family this Eid Mubarak Invite Flyer Freebie Psd is absolutely free to download…
Free Eid Mubarak Flyer PSD
Free Eid Mubarak Flyer PSD is available to free download. 'Free Eid Mubarak Flyer PSD' is a simply modern flyer design by PSDdownload.cc Team to be used with Photoshop CS3 and higher. Save your time and use it for business or for your clients…
Eid Mubarak Flyer Template
Download Eid Mubarak Flyer Template. This is best way to celebrate EID invite to you family relatives and friends. You can change the Eid Mubarak Invite Flyer psd design easily text, your address and phone numbers…
EID Mubarak Premium Flyer Template
The Holy Month of Ramzan brings lots of happiness all around the world where the Muslims around the world fast from dawn to dusk as a devotion to Allah. Muslims all over the world take this month of Ramzan as a privilege to devote their faith and worship toward Allah…
Ramadan Kareem Invite Flyer Template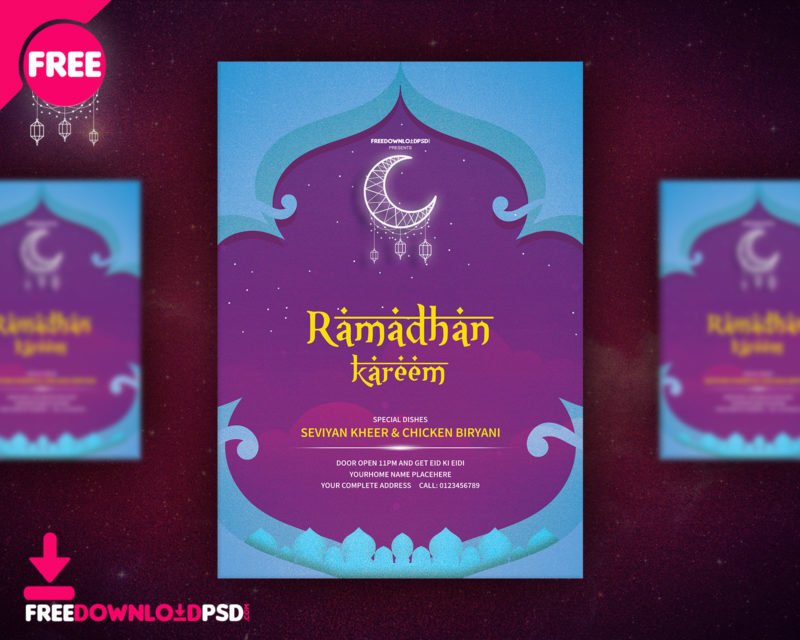 This invite are makes great impression to your family relatives and friends. If you like you can download and use this Ramadan Kareem Invite Flyer Template freely. Anyway, hope you guys enjoy it and i hope this will help you benefit your project as well…
Download Free PSD Graphics and PSD Files
Eid Mubarak PSD Design PSD Free Download. Layered PSD file you can easily change texts, content, images, objects and color. We would like to present to your attention our new Eid Mubarak PSD Design. You can use all of our editable flyer templates PSD…
Eid Mubarak Flyer Design

Download
Free Psd Eid Mubarak

Download
Beautiful islamic eid mubarak design Free Vector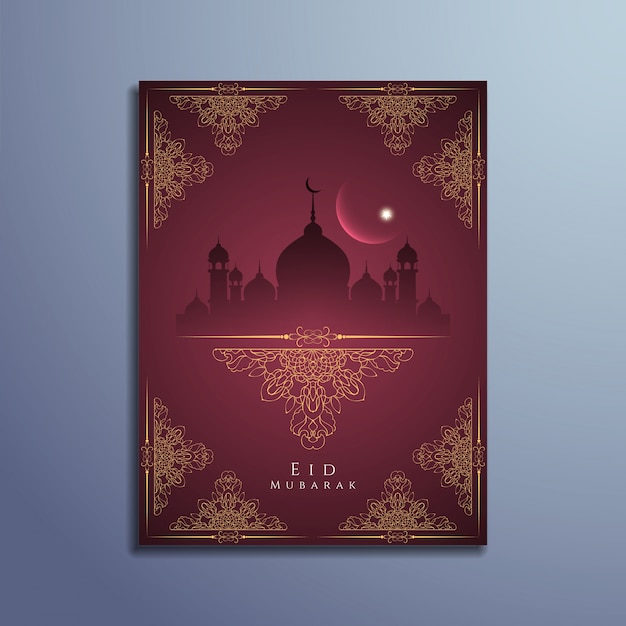 Download
Iftar party invitation with tea elements Free Vector

Download
Flyer of happy eid al-adha with mosque

Download
Eid Greeting Flyer

Download